COVID-19 Update
In light of the ongoing circumstances surrounding the Coronavirus, Knoxville Catholic Engaged Encounter community's first face-to-face weekend is scheduled for April of 2022.   While we will always promote the value of face-to-face weekends, we are acutely aware of the need to continue our marriage preparation weekends virtually where necessary. If you should have need of a weekend prior to April of 2022, please visit dioknox.org/marriage-preparation-weekends for several virtual options.  
Meanwhile, we are now planning for and accepting registrations for face-to-face weekends beginning in April of 2022. We will keep registered couples aware of any changes should health concerns prevent us from gathering in person.

Congratulations on your engagement, and welcome to the Catholic Engaged Encounter of Knoxville Community!   Catholic Engaged Encounter is a weekend experience that offers an engaged couple a unique opportunity to discover a deeper appreciation of their relationship and God's call to unite them in a permanent union.  It provides the occasion for them to examine and deepen their commitment to one another, and gives them a clear view of what a good Christian marriage involves.  The weekend addresses itself primarily to the sacramentality and theology of a marriage in a manner inviting the couples to open up to a richer understanding of these aspects.  Although Catholic Engaged Encounter is primarily for couples being married in the Catholic faith, couples of all faiths are welcome to attend.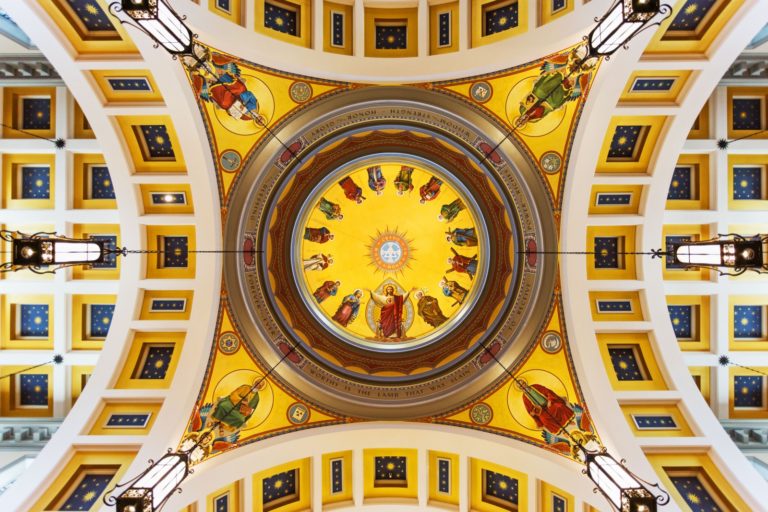 Our community has been serving the East Tennessee area for over 15 years. We currently host 3 weekends per year, with 10 team couples, including 4 presenting teams, that volunteer their time to share the gift of marriage with engaged couples. We are also  blessed and thankful to have a priest join our program when  available.
Our weekends begin at 8:00 am Saturday morning and conclude by 3:00 pm on Sunday afternoon.  Lunch on both days and dinner on Saturday are provided and the group will attend Mass together during the weekend.  Our weekends will be held at All Saints Catholic Church in Knoxville, Tennessee.  For additional information, please refer to FAQs.
We pray that our Lord will prepare your hearts and minds for the sacrament of marriage to which He has called you. May He continue to bless and guide you with each passing day as you plan your future together
Payment for the weekend covers the meeting facility on Saturday and Sunday, meals on Saturday (2) and Sunday (1), and all materials. Overnight accommodations are each couple's responsibility.  Your reservation is not booked until you pay in full, so to secure your seats please pay when you complete your registration. Credit card processing through PayPal is the fastest form of payment accepted, and can be used even if you don't have a PayPal account!
If your reservation is not paid in full, it will automatically be cancelled and will require resubmission. If you request a cancellation more than 2 weeks before your scheduled weekend, your registration fee will be refunded minus a $50.00 administrative processing fee. If you cancel less than 2 weeks before your scheduled weekend, we are unable to issue a refund.
Our community does not have any weekends scheduled at this time. Please check back again soon!
Your feedback is very important to us, and our future customers. Please
contact us
to be the first to share your thoughts with us about our services!
Our community is always looking for charitable people to donate their time to our ministry. We often reach out to ask for prayers for the engaged couples that attend our weekend. The couple will receive a personal note card with the name(s) of those praying for them. This ministry can be fulfilled from the comfort of your own home!
If you have a strong call to serve our community, you and your spouse may be interested in serving as a team couple. Serving as a team couple involves writing talks on topics using your personal marital experience. To serve as a team couple, you and your spouse must be a couple in good standing with the Catholic Church.
If you would like to be a face in our community, but aren't called to be a team couple you may be interested in serving as a host couple. Host couples arrive before the weekend starts to help engaged couples to their rooms at the retreat center. This commitment involves an hour or two of your time, but serves as a warm welcome to the engaged couples we serve.
Our community relies on the generous support of individuals like yourself to make our weekends accessible to all engaged couples. Couples with financial hardships appreciate your help in covering the cost of the retreat house, meals, and the workbooks they need to make the most of the weekend. If you feel called to support our ministry, please use the link below to give within your means. Our community appreciates your consideration and support!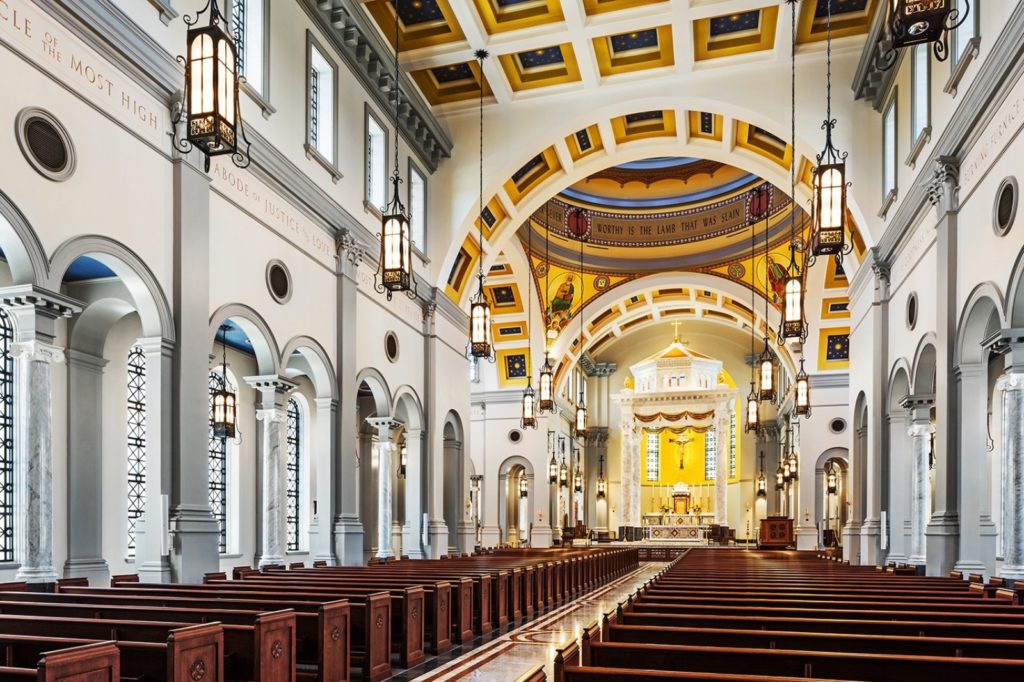 Please contact us if you have any questions. We're looking forward to hearing from you!